The Brand
Outlook are a market research and consultancy agency specialising in branding, advertising and communication; npd; customer experience and channels; churn and retention.
The identity had to convey the message that Outlook see things differently, hence the square rotated to show a unique angle of their approach. Business cards were produced with the square cut out to provide a frame viewer to see things from their perspective.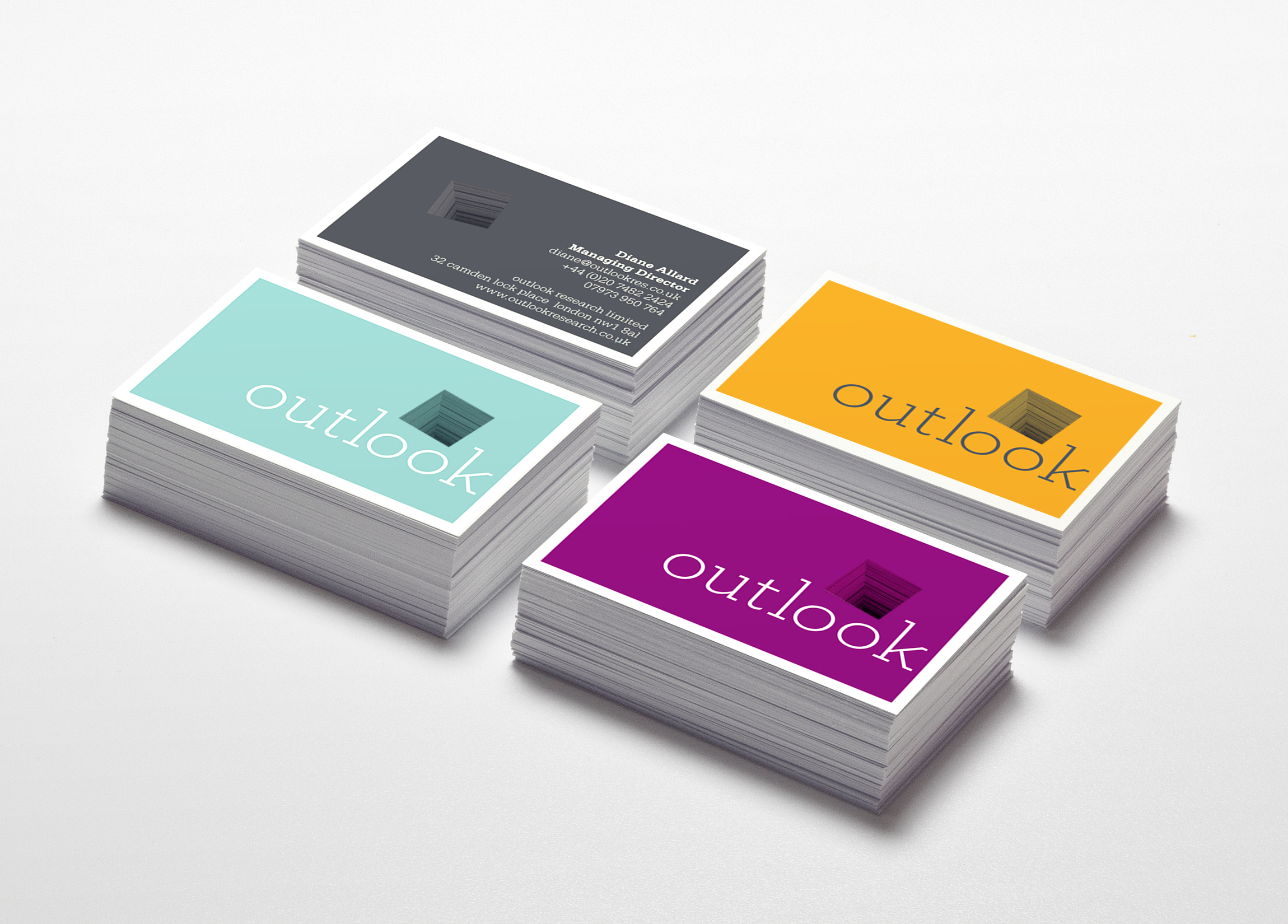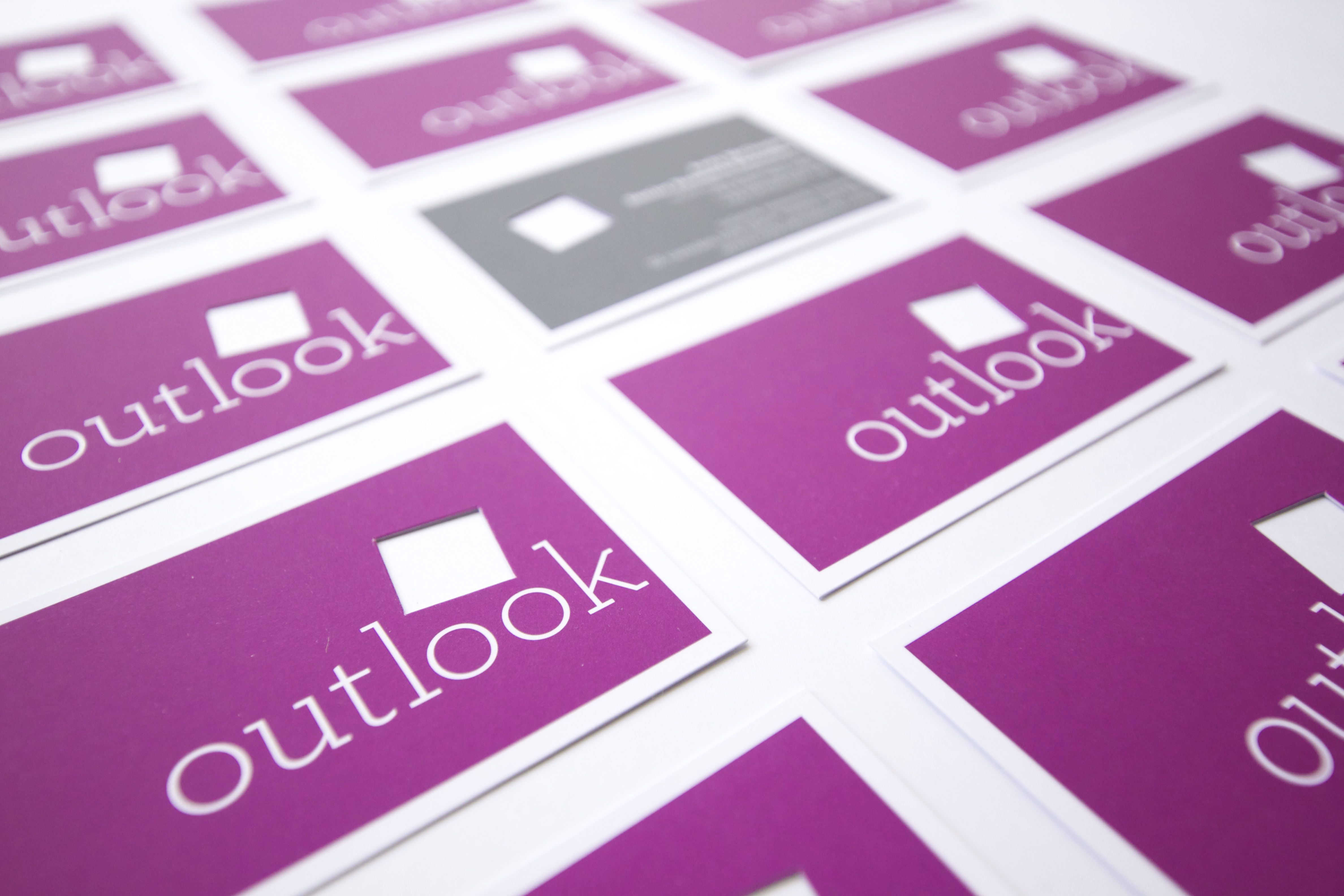 The Brief
Outlook analyse complex information and filter it into comprehensive insights. It's the moment of conflict between consumer and purchase; the influence on our choices, that we had to capture in print and online.