BRANDING | PRINT | DIGITAL
Plan A are an international executive search business specialising in working with retail, wholesale and online brands across the arenas of fashion, sports and lifestyle. Sauce had the task of providing a strong distinctive style for the brand to work within the listed client sectors, whilst standing out from the crowd by having a fun, yet professional personality.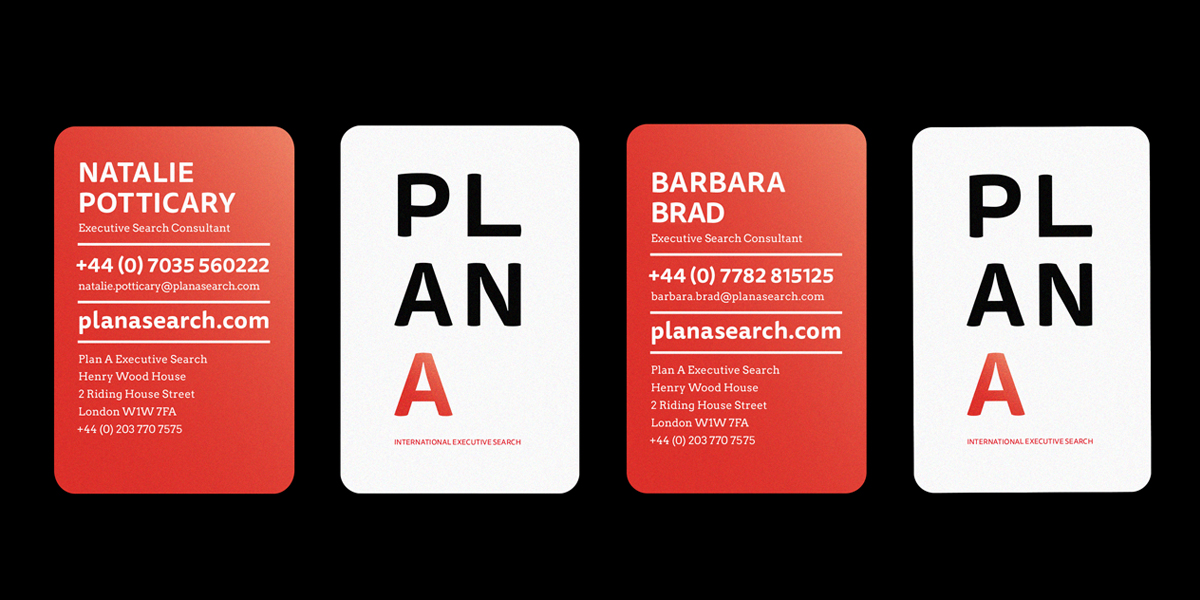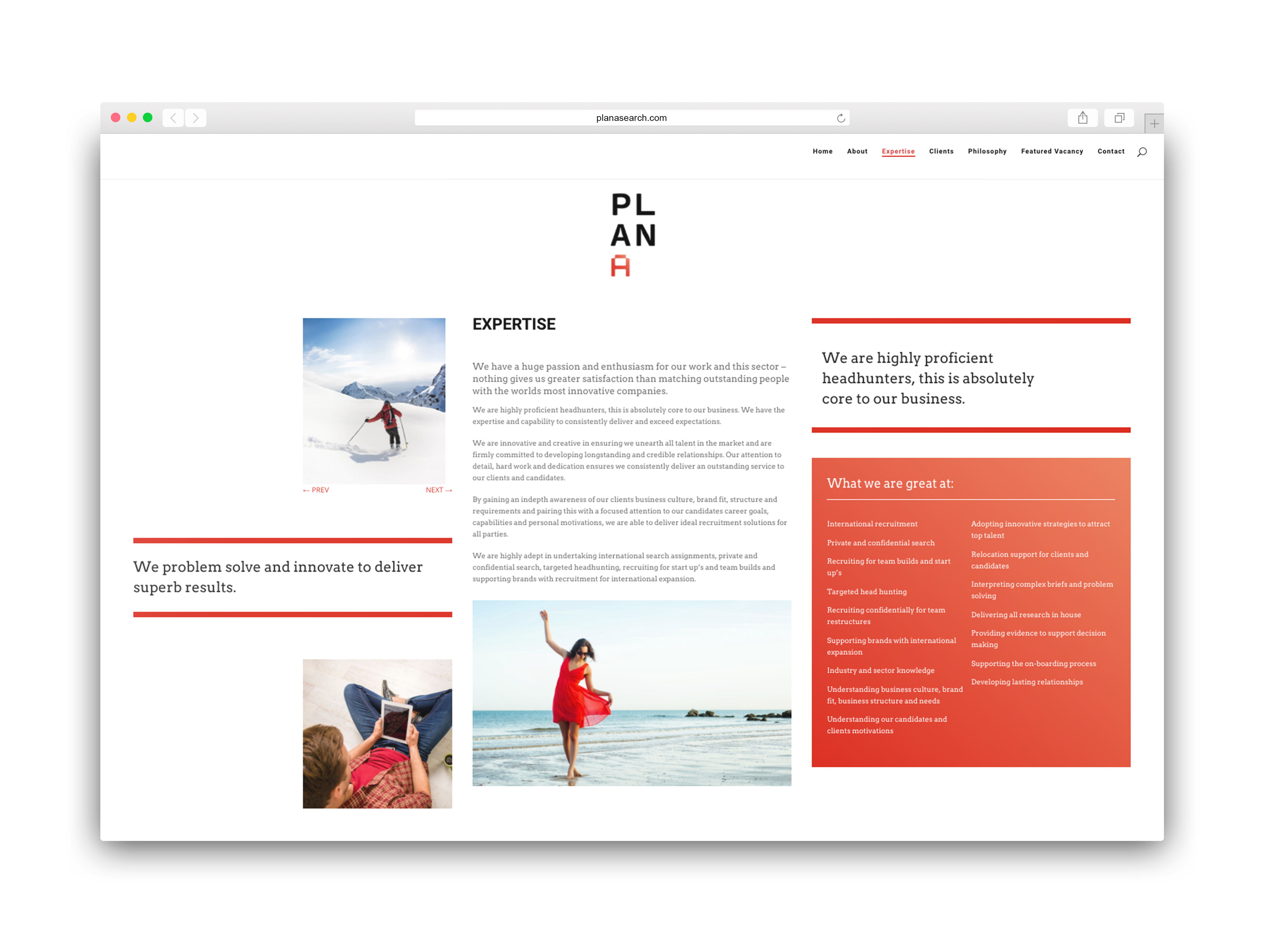 It's always a fine line to deliver a professional, confident look which oozes personality without appearing mainstream and gimmicky. Capitalising on the very short name, the logo is stacked and read across three lines, creating a simple abstract pattern, but still visually legible. The font is modern and fun with lots of personality, the second A picked out in the accent colour. It's simple, fun distinctive look sets Plan A apart from the competitor branding.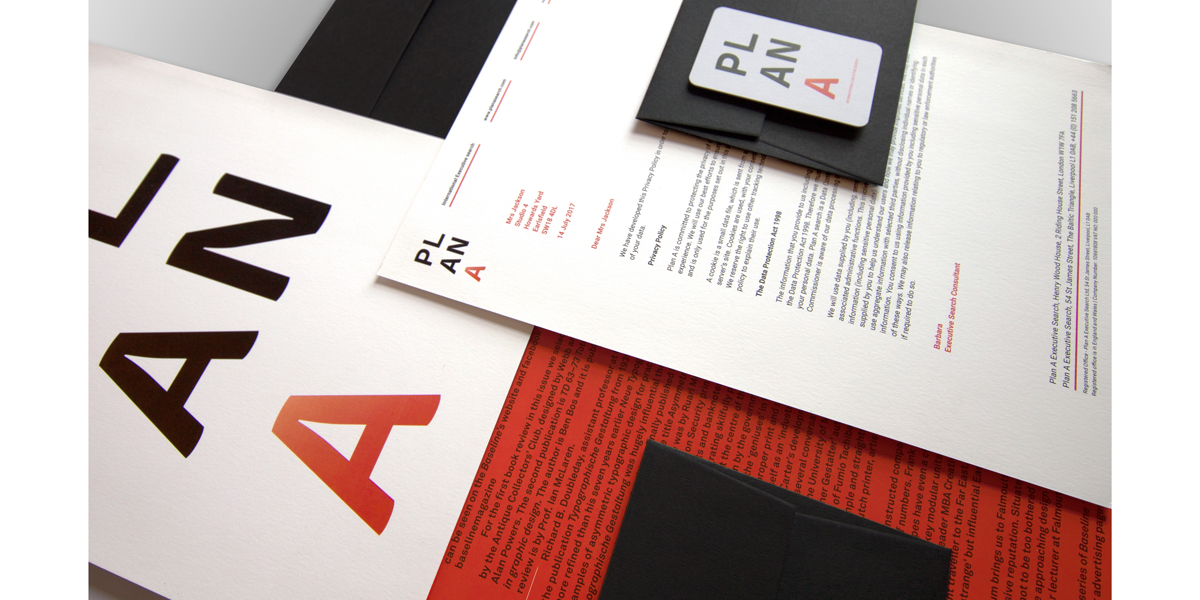 Working closely with the client, bold colours and strong typography was used to demonstrate the confident new brand, combined with soft, contemporary lifestyle photography to connect with the client base.